Kansa Wand: An Ancient Natural Anti-Aging Remedy
If you've had a massage, you know that there's just something about it that feels good. Maybe it releases a certain bit of muscle stiffness or soreness that you've been nursing, or maybe it just relaxes you in a way that you really need.
 But if you've ever had a massage, then you know how difficult it can be to replicate that same motion and feeling at home—especially by yourself. That's why helpful tools that assist with relaxation and recovery have become so popular. If you looking for a great Christmas for someone who has everything – this natural anti-aging tool would be a great idea that would last all year.
 One of those, the Kansa wand, has a particular area that it focuses on—the face—and a particular and long history with alternative medicine. A Kansa wand is made of that—Kansa—and has a wooden handle and bronze dome. It's long been used by practitioners of Ayurvedic medicine, which originated in India. To find out more about what this tool is and how you can put it to use, check out the details in this graphic.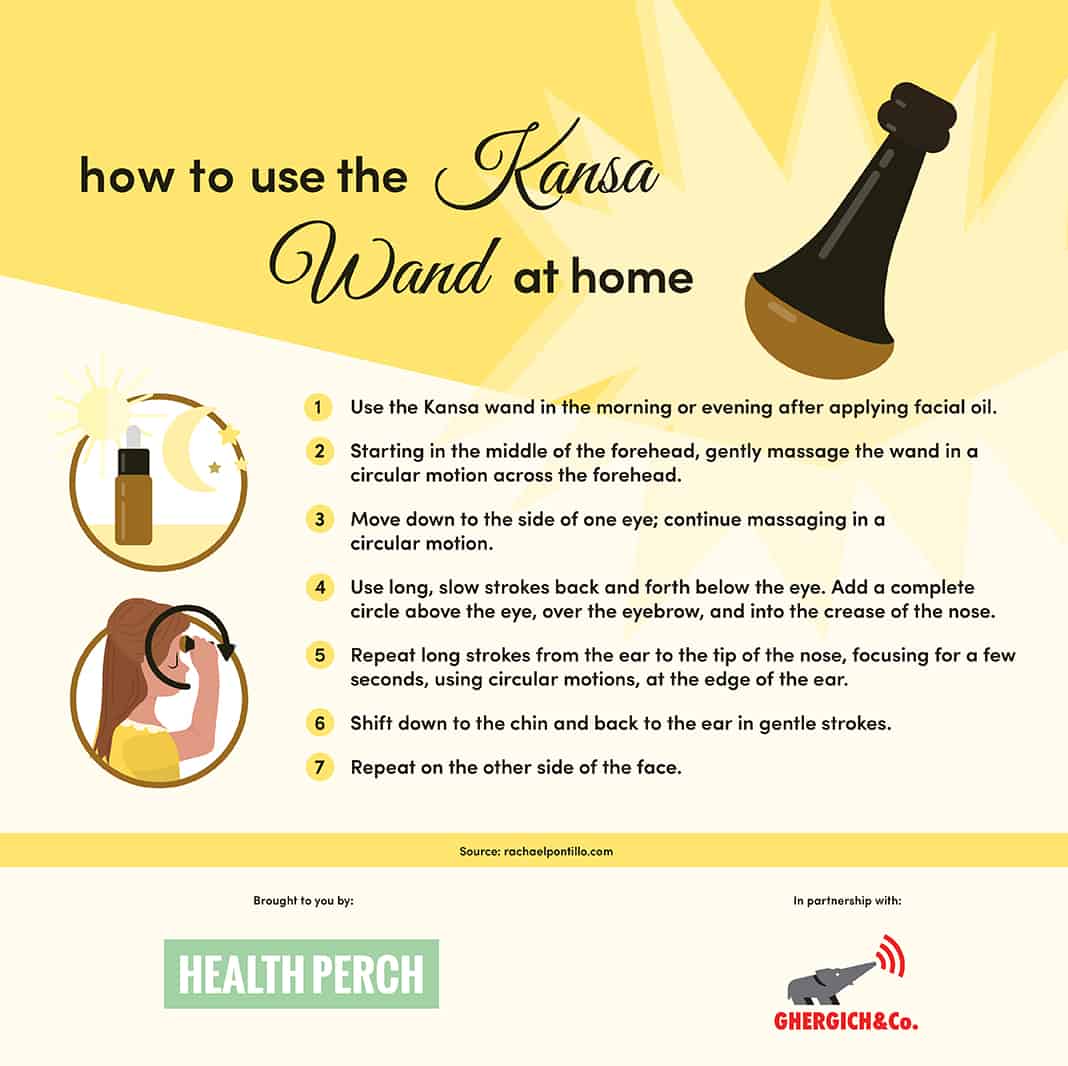 "The Curing Kansa Wand: What it Is and How it Works" on Health Perch