Fall Gardening Tips to Extend Your Harvest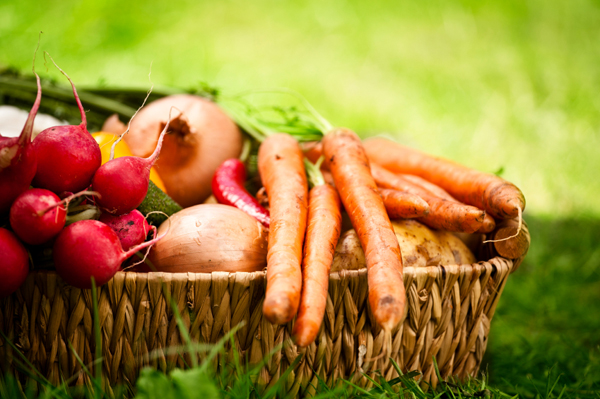 Autumn is that time of the year when the garden is cleaned up and prepared for the spring. However, it is also a mild-temperature season and can give wonderful rewards to those you are eager to have a second harvesting season.
Follow some simple steps to have a full Autumn garden:
The first thing that you need to know is that the timing is essential.
Start with area's first day of frost during the fall.
After that you need to check how many days are needed for a certain vegetable to grow fully. You can see it on the packet of seeds that you bought, catalog description or using the Internet.
Then you need to count inversely these days from the day that the first frost is expecting; add two weeks because a lot of plants grow slower than expected due to the shortening of days.
Here are some vegetables that mature early:
Broccoli
Beet
Kohlrabi
Carrot
Cabbage
Cauliflower
Spinach
Radish
Lettuce
Radish
Secondly, you need to freshen up the garden. The new crops need some space. Rip out any plants that are not doing well or those that you already harvested or any weeds that could steal the moisture and nutrition. It is helpful to use organic fertilizer to get a promising start for your plants.
Usually plants are grown from seeds. If you do not have any seeds left you can buy new ones. Fortunately, many shops discount their seeds during Autumn, so you can save money too.
The method of starting the seeds is the same as it is during the Spring:
You should to use an organic mix for seeds to achieve your goals. If you use the same containers as you did in spring, make sure that you cleaned them very well to avoid any diseases.
For those who are in hotter areas, it will be better start your planting indoors. Put your crops directly in the garden deeper than in spring according to

DomesticCleanLondon W4

.
It is important to water your plants thoroughly even during the cooler Autumn weather.
The unwritten principle is:
Plants grow perfectly in around half a centimetre (approximately 1 inch) of water per week during the whole season  — except winter! It is better to water your seeds once a week deeply than a few times lightly.
Once you have a garden it is almost impossible to keep it from all kind of insects and diseases. But you can do your best to try to prevent it. Keep you eyes wide open for holes and spots on the leaves. If you see any insect damage try to take immediate action. In many regions due to the cooler weather there are less insects thriving therefore much less chance of insect damage.
If you want to extend the growing season you need to protect the plants from frosting. The smaller areas are most often protected by using cloche, but the larger ones need sheet, blanket or a row cover.
Try growing vegetables such as spinach, mustard, spinach and red radishes, because they are full-grown in less than month and a half.
Asian greens are ready in three weeks.
Beets, carrots, cabbage, broccoli green onions and cabbage-like vegetables are also planted for fall harvest, because they will survive light frost.
Spinach grows well in early winter. It is one of the hardiest fall vegetables. If it is protected of the snow by a blanket, spinach can handle the cold temperatures during the whole snowy season and give leaves in spring.
The veggies that can survive below freezing temperatures if well protected are:
Beets
Broccoli
Brussels sprouts
Cabbage
Carrots
Collards
Kale
Leeks
Lettuce
Mustard
Turnips
Kohlrabi
Rutabagas
Swiss chard.
You just need to cover them with a blanket or plastic bags during the first cold weather and they will grow just fine.
It is a challenge to plant seeds in the cold days of the fall but the effort is worth the gamble. If you need to deal with frost, do not worry, you just need to protect your plants.
Shared on HEALTHY HAPPY GREEN & NATURAL BLOG HOP!
Shared on OUR SIMPLE HOMESTEAD HOP!